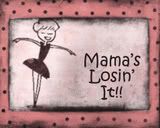 From Mama Kat's Writing Workshop: I chose to write about #5 prompt which is...
"Tell us about that time at the park when that thing happened."
I was a working mom for the first two years of Moe's life. Unfortunately hours were very long and not a lot of time to spend with my little boy. So, on my days off, I would take him to the park. I loved playing with him and my focus was only on Moe. I wasn't interested in meeting other moms. My son and I would go "Park Hopping" and each time, I was approached by desperate moms. I got asked the typical questions and this is what they were:
- Sooo.....do you come by here a lot?
- Are you new? I've never seen you here before?
- Do you want to come to my place after this?
- Want a cookie?
- Do you swing?
- Do you think I can get your number?
- Let's get together for a play date.
I just wanted to be left alone and spend time with my little boy. I had to keep my eyes from rolling when I would see a smiling mom approach me. I've already rehearsed a few lines to let them down gently. I didn't want them to think it was personal. The usual line I would say would be, "Look it's me, it has nothing to do with you. Somewhere out there is another nice mom like yourself."
And then Moe turned 3 and I quit the work force. I became a full fledged stay at home mom and loved it, but really missed the adult interaction. Being a stay at home can be lonely! Where can I meet other moms like me? Of course...the park! I dressed Moe up in trendy play clothes and made sure I looked nice too. And we would go "Park Hopping." I chose parks that had lots of moms and because rejection is hard to take, I picked moms that looked friendly and approachable, and whose kids were about Moe's age. I'm not really good at coming up with original lines, and just use a simple opener....

"Soooo....do you come by here often?"